About Hanami
Cherry blossom viewing(Hanami) is Japanese tradition of welcoming spring.
This year in Japan as well, the declaration of cherry blossoms was announced.
Spring is coming soon in Japan! We can't wait!
Today, we would like to tell about cherry blossom viewing(Hanami).
"Hanami" is a Japanese tradition of welcoming spring.
Hanami means viewing flowers. Enjoying cherry blossoms is a traditional culture in Japan
In mid-March, Japanese TV and newspapers will be talking about this year's flowering forecast. Enjoying cherry blossom viewing with family and friends under the cherry blossom trees in full bloom is an essential spring event for Japanese people.
In the past, Japanese plum blossoms were favored in Japan, which respects plums that can withstand the cold season and bloom. Now, Hanami has turned into from plum blossoms to cherry blossoms.
In the Edo period, General Tokugawa Yoshimune recommended the planting of cherry blossoms, and there were famous cherry blossom spots throughout Japan.
The town of Edo is also called the Edo of flowers, and the appearance of enjoying the cherry blossoms is also depicted in Rakugo.
Rakugo is traditional Japanese comic storytelling.
In Japan, you can enjoy cherry blossom viewing for a long period from late March to early May.
This is because the Japan is wide from north to south.
The cherry blossoms fall in about only two weeks, so the fleeting time of the cherry blossoms attracted the hearts of the people.
Cherry-blossom viewing is one of the wonderful entertainments that people can communicate each other.
The type of major Sakura in Japan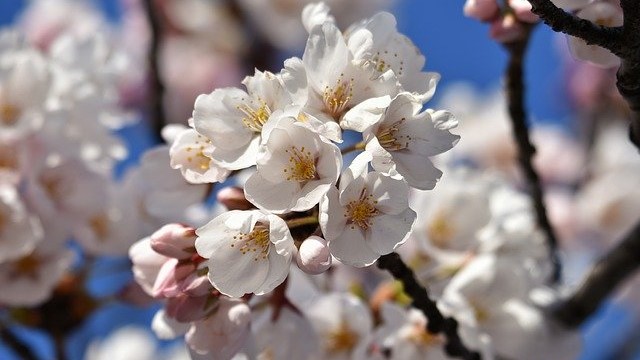 Japan is one of the countries having many types of cherry blossoms in the world.
It is also known that there are many beautiful flowers.
One of the main ones is Somei Yoshino.
It is a cultivar made by crossing Oshimazakura and Edohigan.
At the end of the Edo period, Somei Yoshino was named after it was sold from Somei Village in Edo (now around Sugamo and Komagome in Tokyo).
Cherry blossom viewing(Hanami)food
Cherry blossom rice cake (Sakura mochi)
There are Kansai style and Kanto style.
Sweet bean paste wrapped in rice cake and rolled with cherry leaves.
Cherry blossom viewing dumpling (Hanami Dango)
Hanami Dango is made of red, white and green colored.
It was sold at teahouses during the cherry blossom season from the Edo period.
The proverb "Dumpling rather than flower" was born from here.
Famous spot of cherry blossoms in Japan.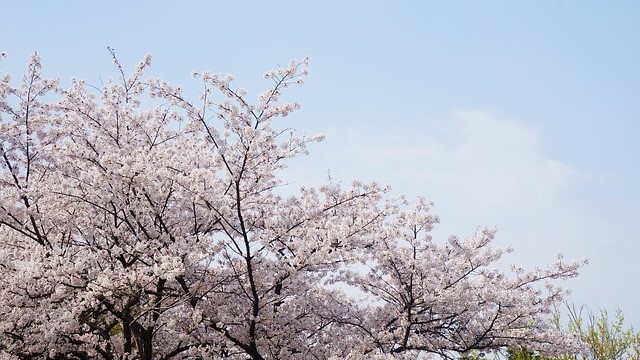 There are many famous cherry blossoms in various places, because Japan is wide from north to south.
Please go if you are interested.